An outfit post! For the first time in so long! I don't know why I'd got in the mindset that taking photos was such a chore, cause it really isn't. Easy as pie. Or caramel shortbread. Which isn't actually that easy. (Scroll down to see evidence of my Sunday baking...) And actually, the light in my room is so bad that taking outfit photos isn't that easy either. Easy enough though. Anyway.
Two items that I haven't worn since before the summer. I've got this jumper in a dark orange too, and I love it. But you know when you don't wear a colour for a while and then get a bit scared of it? Bright yellow is definitely one of those colours! And this dress is slightly on the short side, but I think I just about get away with it!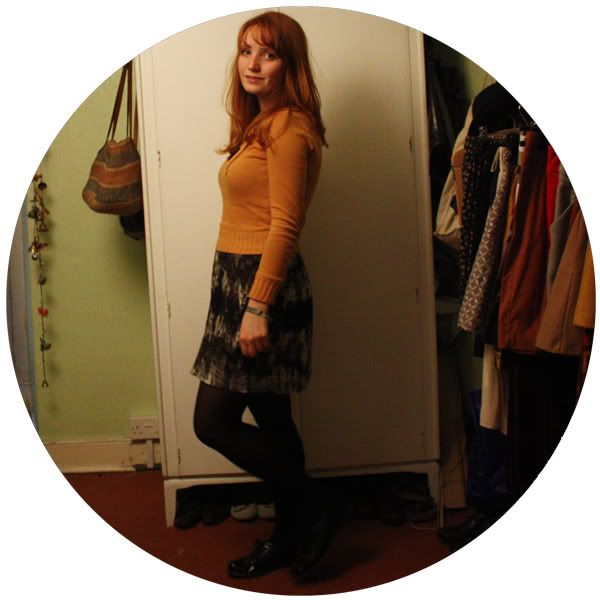 And all bundled up against the crisp air in a Topshop jacket and H&M scarf.
I don't know about where you are, but the air has really started to get that winter bite to it here. I love it - it always fills me full of excitement. Until I remember how cold my room is, anyway...brrr..
Oh, and I nearly forgot...Sunday baking for Monday bake sale...!
(it was damned good..)